greeting
Mito is one of the three major lantern producing areas in Japan,along with Gifu and Yame[Fukuoka Prefecture]
"Mito Lantern" was born about 380 years ago to promote the industry of the Mito clan The bamboo lanterns of the framework were tied with threads to make them sturdy,and the paper used was Nishinouchi Paper,so it was loved by the people of Edo and the durable lanterns.
Kageyama Ribei Shoten Co.,Ltd.was founded in the late Edo period = Kansei10(1798)inShimoichi.We hope to contribute to the development of local industries by inheriting and presserving old traditions and passing them on to future generations.
At festivals,lanterns that illuminate the bustle of people,ato Obon,lanterns that serve as guideposts for the dead,etc.,lanterns are always familiar to us, and they are rooted in the Japanese climate.We would like to continue to nurture traditions while proposing new Japanese culture.
"Sakigake"is the word which is in a chinese Poetry"Prize Baika(the scent of the plum blossoms) to Kodokan" written by Tokugawa Nariaki, the 9th feudal lord of Mito(Tokugawa Mitsukumni who is Famous for Mito Komon is the 2nd feudal lord),and the father of the last Shogun Tokugawa Yoshinobu. He compared his political reform stance to Baika saying "The forerunner of the spring"
It was sung and expressed as a spirit of being ahead of others.
Qe have inherited the spirit of Sakigake and are still making lanterns.
We made a new effort at Komiketto Special 5 in Mito.
At first glance,traditional crafts and anime may seem like a mismatch,but in reality,both are cultures that Japan is proud of We made it in response to a hot request form Previ Co., Ltd.to integrate these two cultures.
Up until now,I have been engaged in production activities focusing on preserving and communicating traditions,but Iwas able to discover new possibilities for Suifu lanterns with the idea of usingilustrations as lanterns.
Also,when I printed the illustrations on Japanese paper,I was able to get in touch with the artist's thoughts on the work,and I felt that I was particular about being a professional and learned."The mind to create things" was a job that made me feel that we are together regardless of age and age.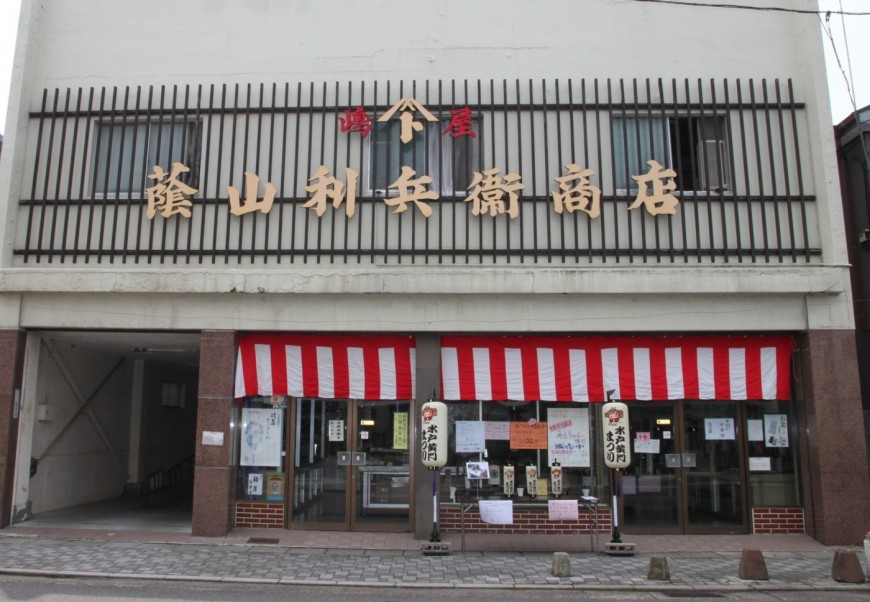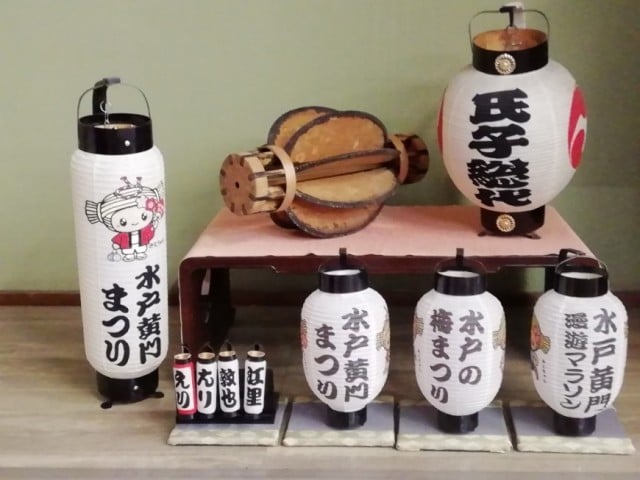 Company name


Kageyama Rihei Shoten Co.,Ltd.


In front of the Honcho 3-chome bus stop,3-3-7 Honcho,Mito City,Ibaraki Prefecture,310-0815

phone number


FAX number


business hours


9:00 to 19:00

Regular holiday


Open all year round(excluding New Year holidays and Obon festival)

Founded

Kansei 10 years(1798)

Business content


Manufacture and wholesale of tray lanterns,festival lanterns,and various lanterns

Remarks

Ibaraki Prefecture Traditional Craftsman
Suifu Lantern Koichi Kageyama
No.69
| | |
| --- | --- |
| April 1,1798(Kansei 10th year) | Founded in Shimoichi,Mito City(currently 3-3-7 Honcho,Mito City) |
| December 25,1950(Showa 25) | Established a corporation(Co.,Ltd) |
| April 1,1974(Showa 49) | Rebuilding and expanding companies and stores |
| April 1,2002 | Kageyama Koichi became the 9th president |
| 2019(first year of Reiwa) | Participate in inbound experience-based business in collaboration with tourism companies |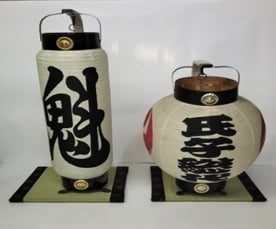 Traditional Suifu lantern ☆ From Ibaraki prefecture (Suifu lantern)has been designated as a local craft since 1998(No.39
)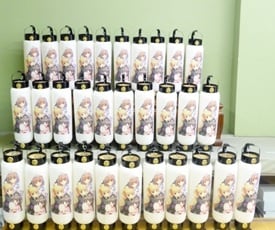 Suifu lanterns sold in collaboration with Komiketto Special 5 in Mito(held in March 2010)
"Beautiful new lanterns by hand from our company"




 Transportation access-Access
Store
[Dwelling place]3-3-7 Honcho,Mito City, Ibaraki Prefecture, 310-0815
Bus stop:In front of Honmachi3-chome bus stop
Parking lot:10 cars available(bus parking available)
Parking①
3-7-19 Honcho,Mito City, Ibaraki Prefecture
Parking②
1-643-2  Hamadacho,Mito City, Ibaraki Prefecture